| | | | | | |
| --- | --- | --- | --- | --- | --- |
| Hosting Player Name | Current Players | MaxPlayers | IP Address | Version | Uptime |
| - | - | - | - | - | - |
You can configure your EECH game to send IP address to masterserver, so anyone will be able to connect to your game and see it in public list. Also, you will get IPs of other sessions and be able to connect to them.
Game configuration
— in EECH.INI change usemaster value to 1, pss value to eech.online ;  you can use usemaster=2 so you will see someone's game, but your own will not be posted to the public list.
— in game Options / Multiplayer section set Connection to Internet TCP/IP, IP Address field can be blank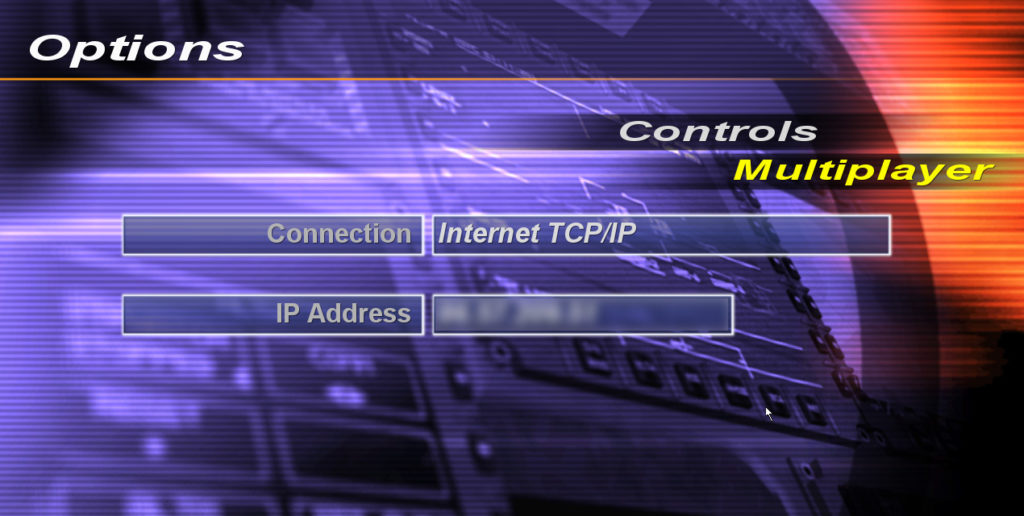 — disable Windows compatibly function for the game EXE (especially if it set to Windows 98 value — in this case you will not be able to set TCP/IP option)
— change nickname in Pilot section
— if you have network router or ADSL modem (in Router mode, not Bridge), you should configure it's firewall to forward ports 2300-2310, 1375 and 47624 to your PC (information about ports forwarding you can find in your device documentation)
— if you have firewall installed and active in Windows, be sure ports 2300-2310 are in the exceptions, or you can disable firewall while EECH game in the process
— recommended to set default DNS servers as: IPv4 8.8.8.8 , IPv6 2001:4860:4860::8888 (Google Public DNS)
— possible issue — if you open Options page once, there will be no connection with masterserver after that; if you need to change anything at Options page you'll need to restart game before start game or connect to others sessions
Port forwarding example for TP-Link TL-WR840N router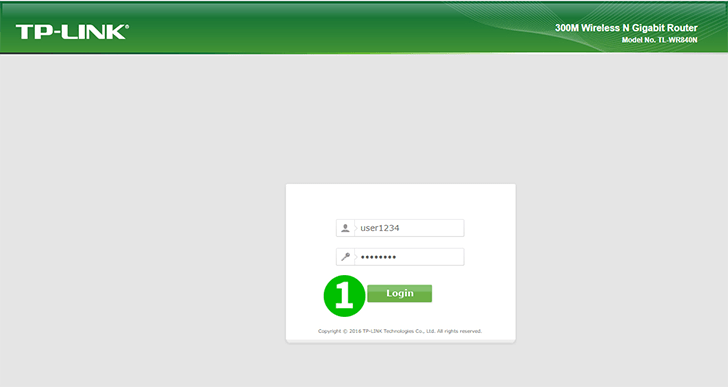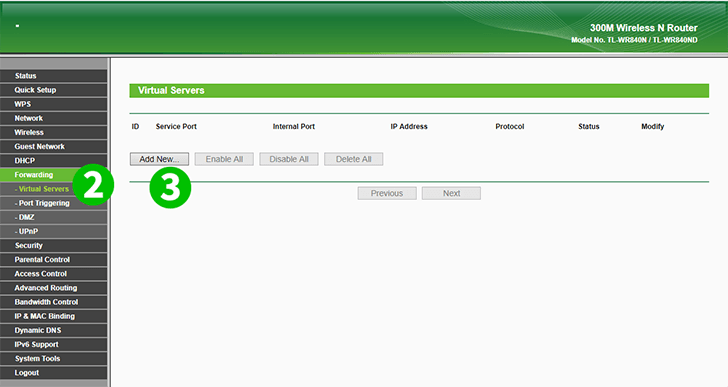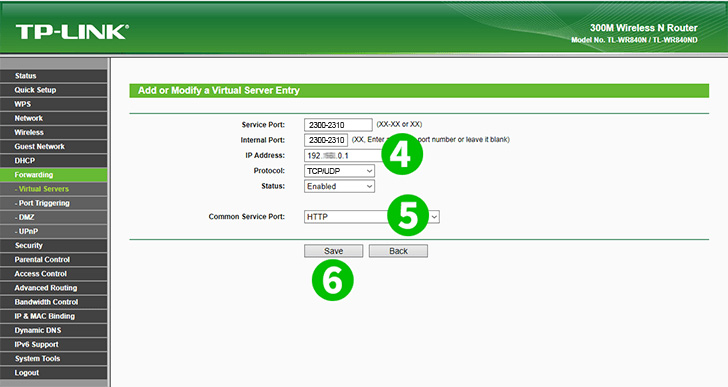 When you start Campaign or Skirmish game, it will be added to masterserver's public list. To see sessions that active right now, go to Multiplayer section of Skirmish or Campaign screens. Same list available in the table on top of this page
* if this page not available, masterserver is probably down, try again later.
Sometimes client's requests can't reach masterserver even if it's available (you can see active sessions on website, but they don't appear in the game, or your game wasn't added to the list). Try to restart game and check it again.
When someone's game was found, it appears in the list of available missions in red color. After you click on it — game freezes because network configuration update happen, after it finished — another string appears in green color with detailed information about this session. If not — in most cases some problem in your or server's firewall configuration exists.
You can use simple Windows gadget that get servers list every minute and make sound notification if servers number was changed. No configuration available. You can install it on Windows 7 without problem, Windows 8/10 users should install Gadgets Revived application first (can't say how safe it is, use on your own risk).
Download Windows gadget
Multiplayer troubleshooting
Items that can improve multiplayer stability:
Remove eech.ini every time you launch a new game version.

There's no need to delete game.cfg.

Do not enable rotor downwash.

This causes entity crashes.

Disabled Windows firewall when running another firewall.
Allow incoming ICMP requests by your firewall. ICMP request are also called echo requests or «pinging» another computer.

More information: ICMP

Turn off campaign commander

Only the server/host can run campaign commander.
It can causes bad connections.

Don't hand off PFZs to AI.
Choose only default helicopters (i.e. Hokum, Havoc, Comanche, Apache). All other helicopter are suspected for crashing the server. The Black Hawk could be an exception.
Avoid joining servers at the same time. The server can't handle the amount of data upstream and downstream.
Delete any IP address in the connection box
When the IP address box is cleared, restart the game.
Do not click on enemy map items.
Don't move the active waypoint.
Change the pilot name after a crash.

This can also help in other situation.

Recon cannot be sent by client side.
The slewable chain gun doesn't act as a slewable chain gun. Rockets seem to have aiming trouble as well.